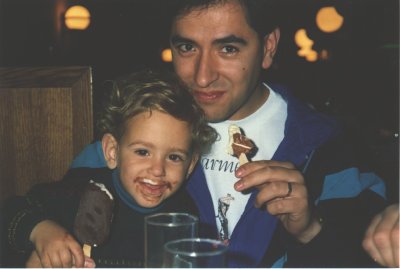 The above image contains no steganography. However, those linked within the table to the right are copies of this image with a text file embedded. The embedded text file was created in Notepad, embedded without compression and its size increased from 10 bytes to 1.5 Kbytes as we progress down the table. Three popular programs were used for comparison: Invisible Secrets, JPHide and JSteg.

All the images are available via the camera links, with the exception of those created with Invisible Secrets and embedded with a file above 10 bytes in size, since these were all easily detected and identified by the CTSSE's steganalyser, StegDetect, at all sensitivity settings (and because I have a 20M limit on this site).

The star rating is in keeping with StegDetect's style of output, for simplicity:


| | |
| --- | --- |
| | Not detected |
| * | Low Probability (correct method) |
| ** | Medium Probability (correct method) |
| *** | High Probability (correct method) |
| 000 | High Probability (method incorrectly identified as Outguess) |

Note that the larger embeddings of JSteg resulted in 3-star ratings but identified the embedding method as the older Outguess, an encoder not used in this study!
Invisible
Secrets
JPHide
JSteg
***
***
***
***
***
*
***
***
***
*
*
***
*
*
***
*
*
***
*
***
**
***
*
***
*
***
*
***
***
*
***
***
*
***
***
***
**
***
*
***
***
*
***
***
*
***
***
***
***
***
*
***
***
*
***
***
***
***
***
***
***
***
**
***
***
***
**
***
***
***
000
***
***
000
***
***
000
***
***
000
***
**
000